Zoho Recruit: Streamline Your Hiring Process with KTX Marketing
Jun 24, 2022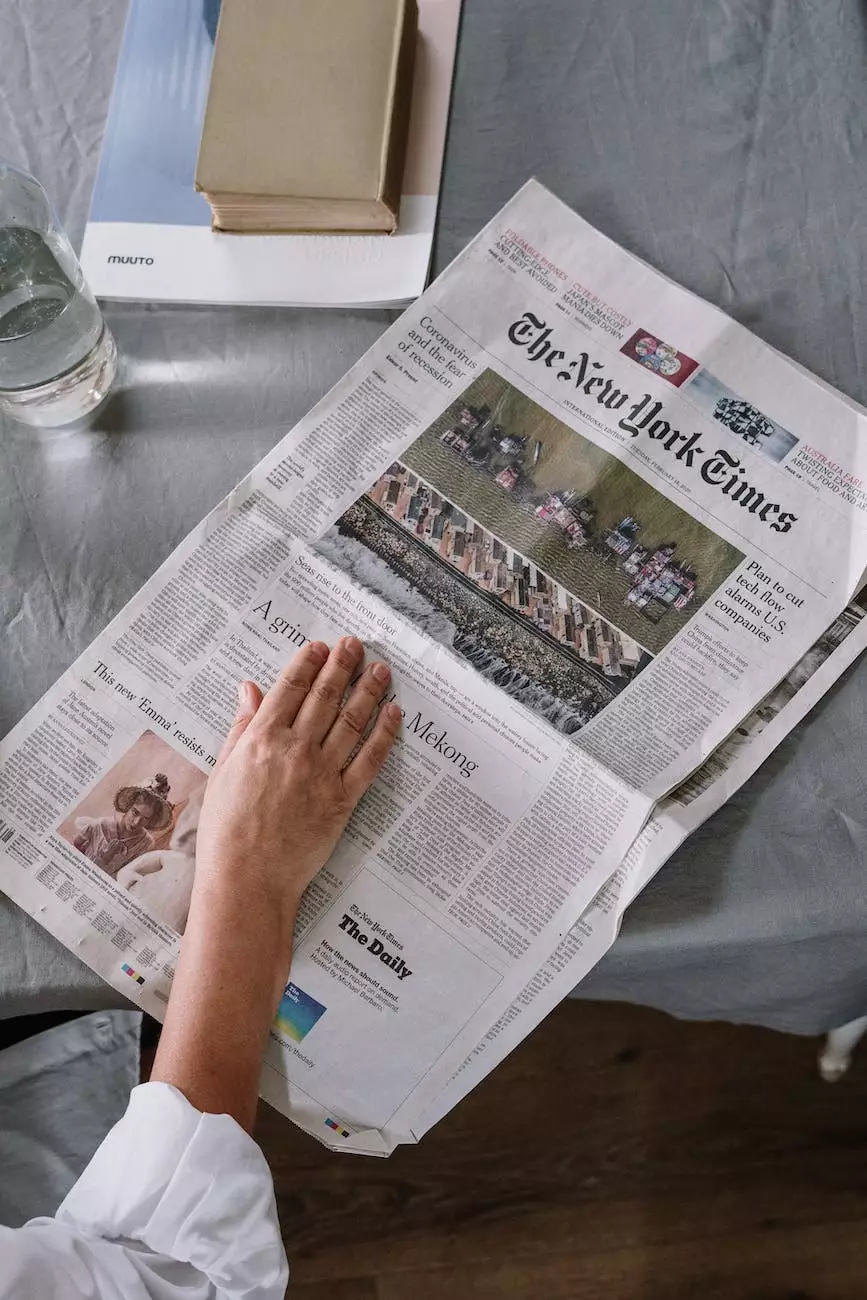 Introduction to Zoho Recruit
Welcome to Zoho Recruit, the state-of-the-art recruitment software designed to revolutionize your hiring process. As a trusted name in the field of Business and Consumer Services - Digital Marketing, KTX Marketing proudly offers Zoho Recruit as a comprehensive solution to attract top talent and streamline your recruitment efforts.
The Power of Zoho Recruit
With Zoho Recruit, KTX Marketing enables businesses of all sizes to effectively manage their hiring needs. Powered by cutting-edge technology, Zoho Recruit offers a wide range of powerful features and functionalities that will transform the way you recruit.
1. Applicant Tracking System (ATS)
Effortlessly track and manage your candidate pipeline with Zoho Recruit's advanced Applicant Tracking System. Stay organized, streamline communication, and easily collaborate with your hiring team. Never miss out on a great candidate again!
2. Customizable Job Board
Attract top talent with your own customizable job board. With Zoho Recruit, you can create a professional and user-friendly career page on your website to showcase your open positions. Stand out from the competition and leave a lasting impression.
3. Resume Management
Efficiently parse and store resumes with Zoho Recruit's intuitive resume management system. Sort, filter, and search through resumes with ease, allowing you to identify the perfect fit for your organization. Say goodbye to manual data entry!
4. Interview Scheduling
Schedule interviews effortlessly with Zoho Recruit's integrated calendar. Eliminate the back-and-forth emails and easily coordinate interview times with candidates. Simplify your scheduling process and save valuable time.
5. Collaborative Hiring
Collaborate with your hiring team seamlessly using Zoho Recruit's intuitive interface. Share candidate evaluations, exchange feedback, and make informed decisions together. Enhance teamwork and make smarter hiring choices.
6. Reporting and Analytics
Make data-driven decisions with Zoho Recruit's comprehensive reporting and analytics. Gain valuable insights into your recruitment process, track key metrics, and optimize your hiring strategies. Stay one step ahead of the competition!
Why Choose KTX Marketing?
As a leading provider of Business and Consumer Services - Digital Marketing solutions, KTX Marketing is dedicated to delivering unmatched results for our clients. With our deep industry knowledge and expertise, we understand the unique challenges businesses face in finding the right talent.
When you choose KTX Marketing for your recruitment needs, you benefit from a team of highly skilled professionals who are passionate about your success. We go above and beyond to ensure that your hiring process is efficient, streamlined, and results-oriented.
Take the Next Step
Ready to enhance your recruitment efforts with Zoho Recruit by KTX Marketing? Whether you are a small business, a growing startup, or an established organization, Zoho Recruit is the perfect solution to attract, track, and hire top talent.
Contact us today and let our experts guide you in implementing Zoho Recruit tailored to your unique needs. Empower your hiring process with the power of KTX Marketing and experience the difference.
Contact Information
KTX Marketing 123 Main Street City, State, ZIP Phone: 123-456-7890 Email: [email protected]