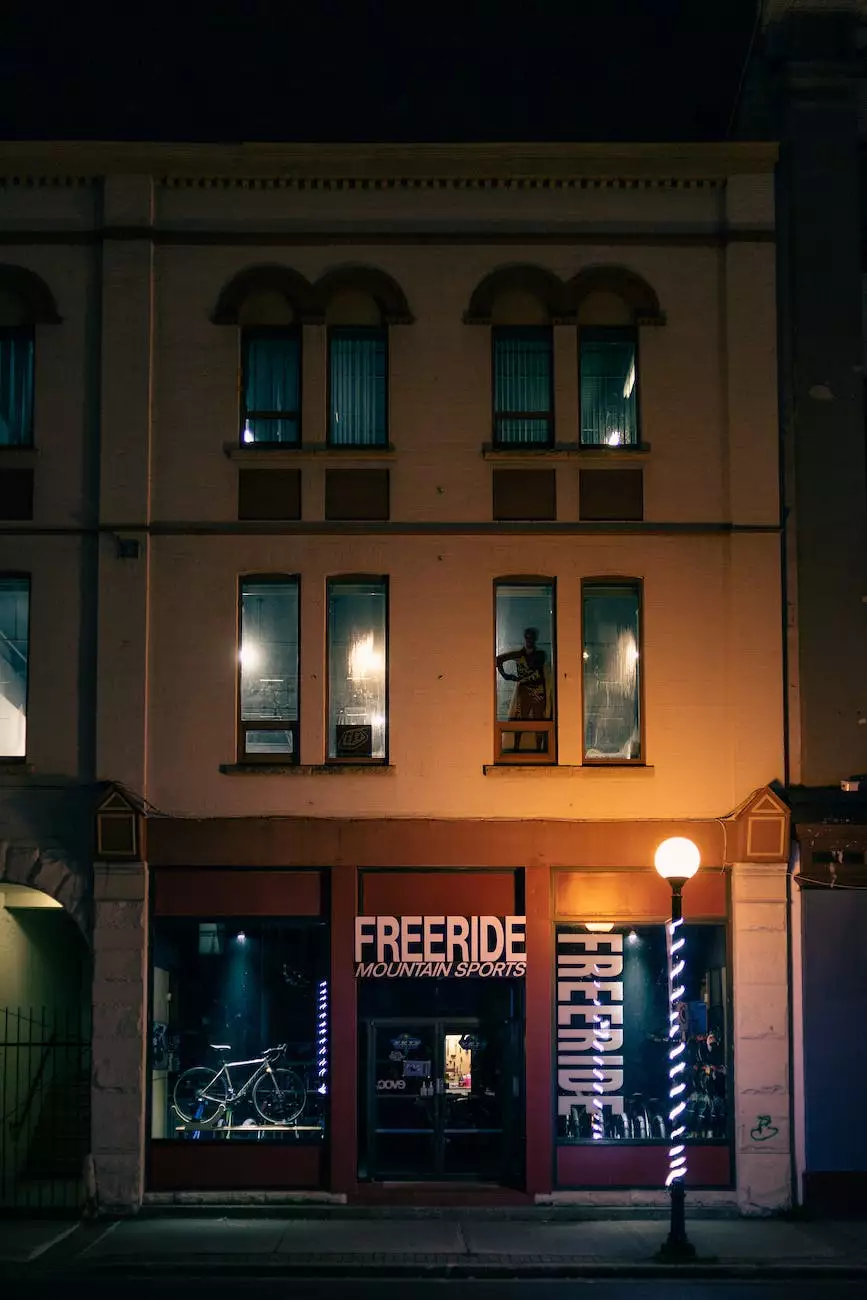 Welcome to KTX Marketing, your premier destination for high-quality signs, banners, and vehicle wraps in Tyler, TX. With our expertise in brand aid digital strategies, we offer comprehensive marketing solutions tailored to businesses in the digital marketing industry. Drive your business forward with our exceptional services that are designed to captivate your target audience, increase brand visibility, and boost your overall success.
Superior Signs for Tyler, TX Businesses
At KTX Marketing, we pride ourselves on delivering superior signage solutions to businesses in Tyler, TX. Our expert team understands the importance of visually appealing signs in attracting potential customers and leaving a lasting impression. Whether you're looking for eye-catching outdoor signs, informative indoor signs, or attention-grabbing event signage, we have you covered.
With our state-of-the-art technology and innovative design techniques, we create visually stunning signs that align perfectly with your brand identity. Our skilled team of designers and craftsmen meticulously craft each sign to meet your specifications, ensuring a flawless visual representation of your business that stands out from the competition.
Breathtaking Banners for Maximum Impact
Make a bold statement with our breathtaking banners that demand attention and create maximum impact. KTX Marketing offers an extensive range of banners specifically designed to suit your business needs. From promotional banners for events and tradeshows to durable outdoor banners that withstand harsh weather conditions, our banners are built to attract customers and generate buzz around your brand.
We understand that every business has unique requirements, which is why our team works closely with you to create custom banners that effectively showcase your products, services, or special offers. With our unrivaled printing capabilities and attention to detail, we ensure vibrant colors, sharp graphics, and impeccable quality in every banner we produce. Let our banners amplify your presence and drive traffic to your business.
Unleash Your Brand's Potential with Vehicle Wraps
Forge a powerful connection with your target audience on the streets of Tyler, TX with our eye-catching vehicle wraps. KTX Marketing specializes in creating customized vehicle wraps that turn your cars, trucks, or vans into moving billboards for your brand. Our expert design team seamlessly blends your brand elements with dynamic visuals to craft mesmerizing vehicle wraps that get heads turning wherever you go.
Whether you need a full vehicle wrap or partial wraps, we have the expertise to transform your fleet into mobile advertising powerhouses. Our cutting-edge printing technology and superior vinyl materials ensure longevity and vibrant colors even in challenging weather conditions. Drive your brand forward and generate countless impressions with our visually stunning vehicle wraps.
Brand Aid Digital Strategies for the Modern Business
As a business in the digital marketing industry, you understand the importance of staying ahead of the competition. At KTX Marketing, we excel in providing brand aid digital strategies that catapult your business to success. With our comprehensive understanding of digital marketing trends and consumer behavior, we create customized strategies that maximize your online presence and drive unparalleled results.
Our team of experts specializes in various digital marketing aspects, including search engine optimization (SEO), social media marketing, content creation, and website design. By leveraging these strategies and our in-depth industry knowledge, we help your business reach its full potential and achieve sustainable growth in the digital landscape. Trust KTX Marketing to be your partner in success.
Unmatched Customer Service and Satisfaction
At KTX Marketing, we prioritize customer satisfaction above all else. We believe in building strong, long-lasting relationships with our clients based on trust, transparency, and exceptional service. From the initial consultation to final delivery, our team is committed to understanding your unique goals and delivering solutions that exceed your expectations.
We take immense pride in the quality of our work and the positive impact it generates for our clients' businesses. With our unwavering attention to detail, creativity, and dedication to excellence, we have established ourselves as the go-to marketing agency in Tyler, TX. Experience our unmatched customer service and let us elevate your business to new heights.
Contact KTX Marketing Today
If you're ready to unleash the full potential of your business, KTX Marketing is here to help. Contact our expert team today to discuss your signage, banner, vehicle wrap, or digital marketing needs. Let us be your partner in success and watch your business soar in the digital marketing industry. Trust KTX Marketing to make a lasting impression.
KTX Marketing: Your destination for exceptional signs, banners, vehicle wraps, and brand aid digital strategies in Tyler, TX.