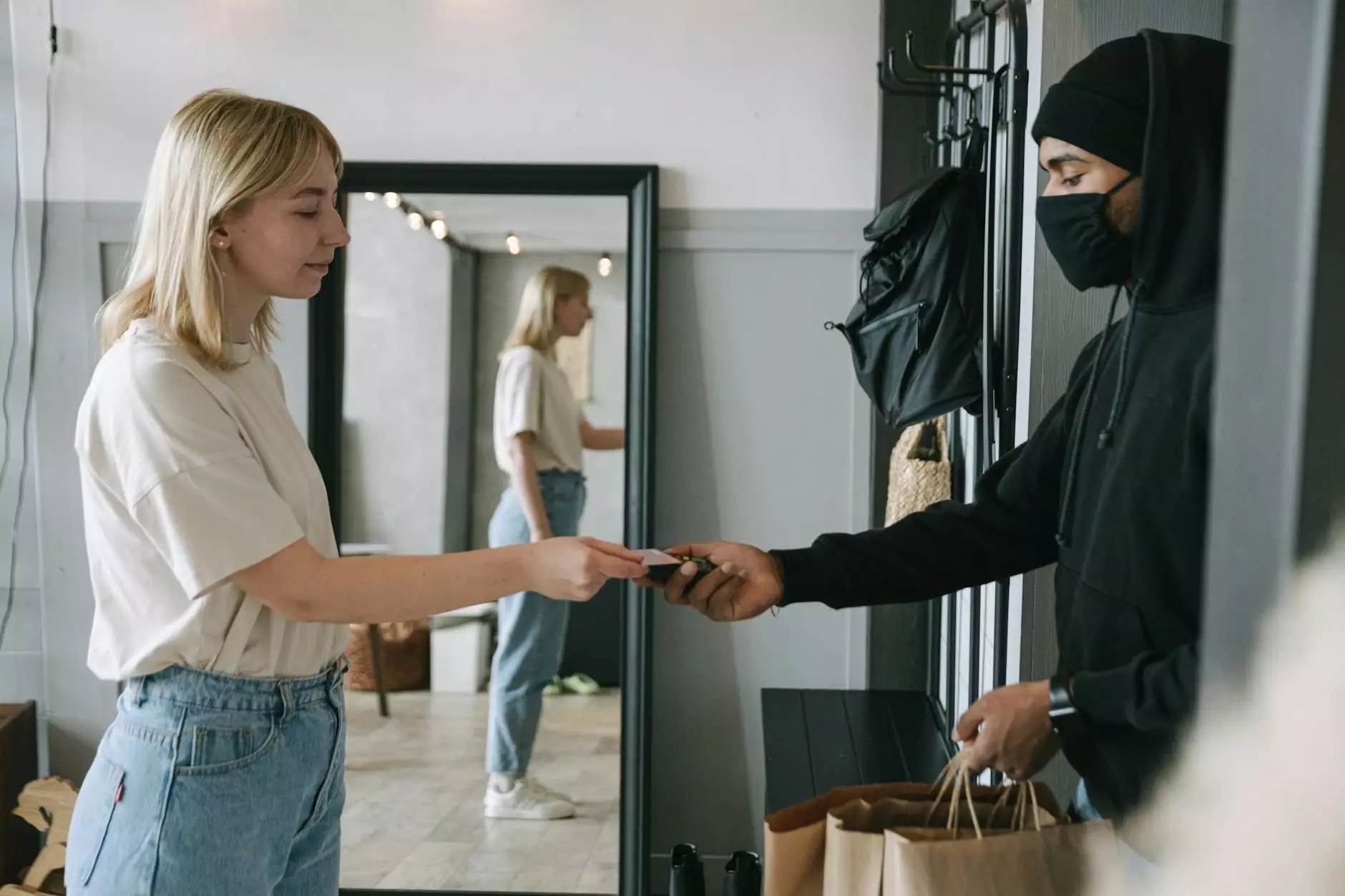 Introduction
Welcome to KTX Marketing's page dedicated to Zoho Creator, a powerful platform that revolutionizes the way businesses operate. With our expertise in digital marketing, we can help you harness the full potential of Zoho Creator and drive your business to new heights.
What is Zoho Creator?
Zoho Creator is an innovative and versatile platform that enables businesses and consumers to build custom applications without any coding skills. It empowers you to streamline processes, automate tasks, and drive efficiency in your organization.
The Key Features of Zoho Creator
Rapid Application Development (RAD)
Zoho Creator utilizes a Rapid Application Development (RAD) approach, allowing you to create custom applications quickly and efficiently. With its intuitive drag-and-drop interface, you can build sophisticated applications tailored to your specific needs, eliminating the need for complex coding.
Data Collection and Management
Collecting and managing data is integral to any business operation. Zoho Creator offers robust data collection tools that enable you to create forms, capture data, and organize it effectively. You can also integrate third-party applications seamlessly to consolidate data from various sources.
Workflow Automation
Automating repetitive tasks is crucial for optimizing productivity. Zoho Creator provides a comprehensive workflow automation system that allows you to define and streamline your business processes. From simple approvals to complex business workflows, you can automate tasks and reduce manual effort.
Real-Time Collaboration
Collaboration is essential for efficient teamwork. Zoho Creator offers real-time collaboration features that enable multiple users to work on applications simultaneously. You can share data, assign tasks, and communicate seamlessly, ensuring everyone is on the same page.
Integration Capabilities
Zoho Creator seamlessly integrates with various Zoho and third-party applications. This enables you to leverage existing tools and data, ensuring a smooth transition and maximum efficiency. Integrate with Zoho CRM, Zoho Books, or any other preferred business applications to create a connected ecosystem.
The Benefits of Zoho Creator for Business and Consumer Services
Zoho Creator is a game-changer for businesses and consumer services. From small startups to large enterprises, here are some key benefits of using Zoho Creator:
Efficiency and Productivity
Zoho Creator's automation capabilities eliminate mundane tasks and significantly improve efficiency. By reducing manual effort, your team can focus on crucial aspects of your business, boosting overall productivity. Streamlined workflows and data management contribute to increased efficiency.
Cost-Effectiveness
Traditional application development can be expensive and time-consuming. With Zoho Creator, you can build custom applications at a fraction of the cost. The drag-and-drop interface and pre-built modules accelerate the development process, saving you valuable resources.
Customizability
Zoho Creator offers unparalleled flexibility and customizability. You have complete control over the application design, data fields, and workflows. Tailor it to match your unique business requirements and ensure seamless integration with your existing systems.
Scalability
As your business grows, so do your needs. Zoho Creator scales effortlessly, allowing you to handle an increasing volume of data and users. Whether you have a small team or a large organization, Zoho Creator can adapt to your evolving business requirements.
Data-Driven Decision Making
Access to real-time and accurate data is crucial for making informed decisions. Zoho Creator provides powerful reporting and analytics tools, enabling you to gain valuable insights into your business operations. Monitor key metrics, track performance, and make data-driven decisions to drive success.
Why Choose KTX Marketing for Zoho Creator?
When it comes to implementing and optimizing Zoho Creator, KTX Marketing is your trusted partner. Our expertise in digital marketing and extensive knowledge of Zoho products ensure a seamless integration that aligns with your overall business goals.
With our detailed understanding of the features and capabilities of Zoho Creator, we can help you design and build custom applications that meet your exact needs. Our team of highly skilled professionals will work closely with you to leverage the full potential of Zoho Creator, providing comprehensive solutions to drive your business forward.
At KTX Marketing, we understand that every business is unique. Our tailored approach ensures that your Zoho Creator implementation reflects your specific requirements, workflows, and data management needs. We offer end-to-end support, from initial consultation to ongoing maintenance and optimization.
Contact KTX Marketing today to discover how Zoho Creator can transform your business and consumer services. Together, we will unlock new opportunities, enhance operational efficiency, and achieve remarkable success.