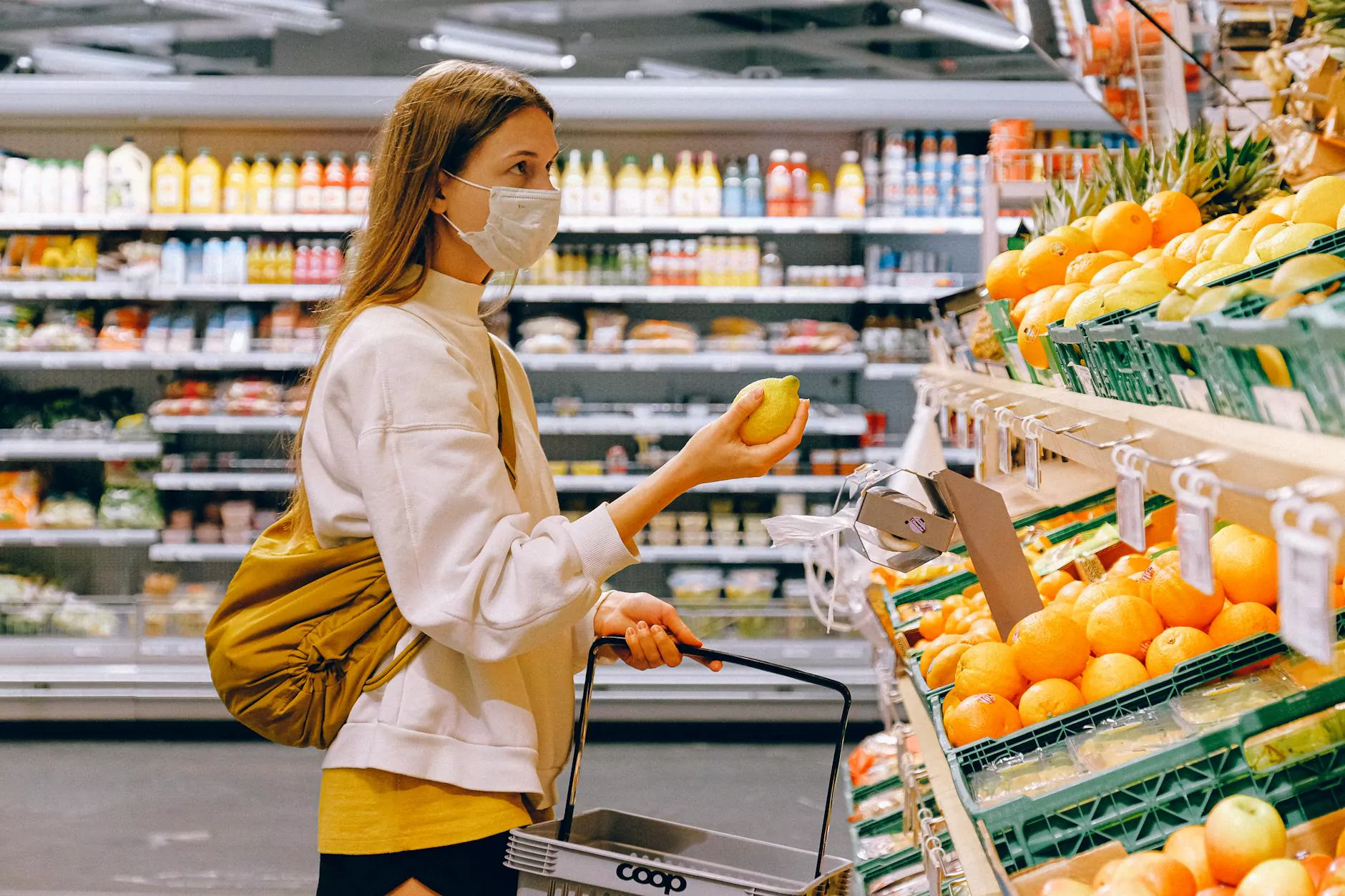 Introduction
In today's fast-paced business and consumer services industry, protecting your margins is crucial for sustaining profitable growth. With constantly evolving market forces and increasing competition, it's essential to stay ahead of the game. At KTX Marketing, we understand the challenges you face, and we offer comprehensive digital marketing services to help you safeguard your margins and maximize your business potential.
The Importance of Margin Protection
Margin protection plays a fundamental role in the success of your business. It involves implementing strategies and techniques that allow you to maintain healthy profit margins while navigating the complexities of the market. With the right approach, you can mitigate the impact of competitive pressures, shifts in consumer behavior, and other factors that may jeopardize your profitability.
Understanding Market Forces
In order to effectively protect your margins, it's crucial to have a deep understanding of the market forces at play. At KTX Marketing, our team of experts analyze and interpret market trends, consumer insights, and competitor activities to provide you with actionable intelligence. Armed with this knowledge, you can make informed decisions and adapt your business strategies accordingly.
1. Competitive Landscape
The competitive landscape is constantly evolving, with new players entering the market and existing competitors vying for your customers. To protect your margins, it's important to stay ahead of the competition. Our digital marketing services include comprehensive competitor analysis, allowing you to identify their strengths and weaknesses, benchmark your performance, and develop strategies to gain a competitive edge.
2. Shifting Consumer Behavior
Consumer behavior is influenced by various factors, such as technological advancements, economic conditions, and social trends. It's essential to understand these shifts in order to effectively protect your margins. Our team at KTX Marketing conducts in-depth consumer research to identify emerging trends and preferences. By aligning your marketing efforts with these insights, you can optimize your ROI and strengthen your market position.
3. Pricing Pressures
Pricing pressures are a common challenge faced by businesses in a competitive market. Setting the right price point without sacrificing profitability requires careful analysis and strategic pricing strategies. At KTX Marketing, we can help you implement dynamic pricing models, conduct price elasticity analysis, and optimize your pricing strategy to protect your margins without compromising on quality or customer satisfaction.
Our Approach to Margin Protection
At KTX Marketing, we offer a holistic approach to margin protection, combining cutting-edge digital marketing techniques with industry expertise. Our comprehensive solutions are tailored to your specific business needs, ensuring maximum impact and sustainable growth. Here's how we can help you:
1. Strategic Positioning
We help you define your unique value proposition and position your brand effectively to differentiate yourself from competitors. By communicating your strengths and benefits to your target audience, you can attract the right customers and command premium pricing.
2. Targeted Marketing Campaigns
Our advanced digital marketing strategies ensure that your message reaches the right audience at the right time. Through precise targeting and personalized campaigns, we help you generate quality leads, increase brand awareness, and improve conversion rates, all of which contribute to protecting your margins.
3. Conversion Rate Optimization
Poor conversion rates can negatively impact your margins. Our team at KTX Marketing specializes in conversion rate optimization, employing data-driven techniques to enhance the customer journey, streamline your sales funnel, and increase the likelihood of conversions. By minimizing friction points and maximizing user experience, we help you turn leads into loyal customers.
4. Brand Reputation Management
A strong brand reputation is vital for maintaining customer trust and loyalty. We assist you in managing your online reputation, actively monitoring and responding to customer feedback, and implementing strategies to enhance your brand's credibility. A positive brand image can attract more customers and protect your margins by reducing customer churn.
5. Data Analytics and Insights
Data is powerful when it comes to margin protection. Our team utilizes advanced analytics tools to gather actionable insights from various data sources. By analyzing customer behavior, market trends, and performance indicators, we identify opportunities for optimization, enabling you to make data-driven decisions and maximize your profitability.
Conclusion
Protecting margins amid competing market forces requires a strategic and comprehensive approach. At KTX Marketing, we understand the intricacies of the business and consumer services industry, and our expert team is equipped with the knowledge and skills to help you safeguard your profitability. Contact us today to discover how our digital marketing services can empower your business to thrive in a competitive landscape.