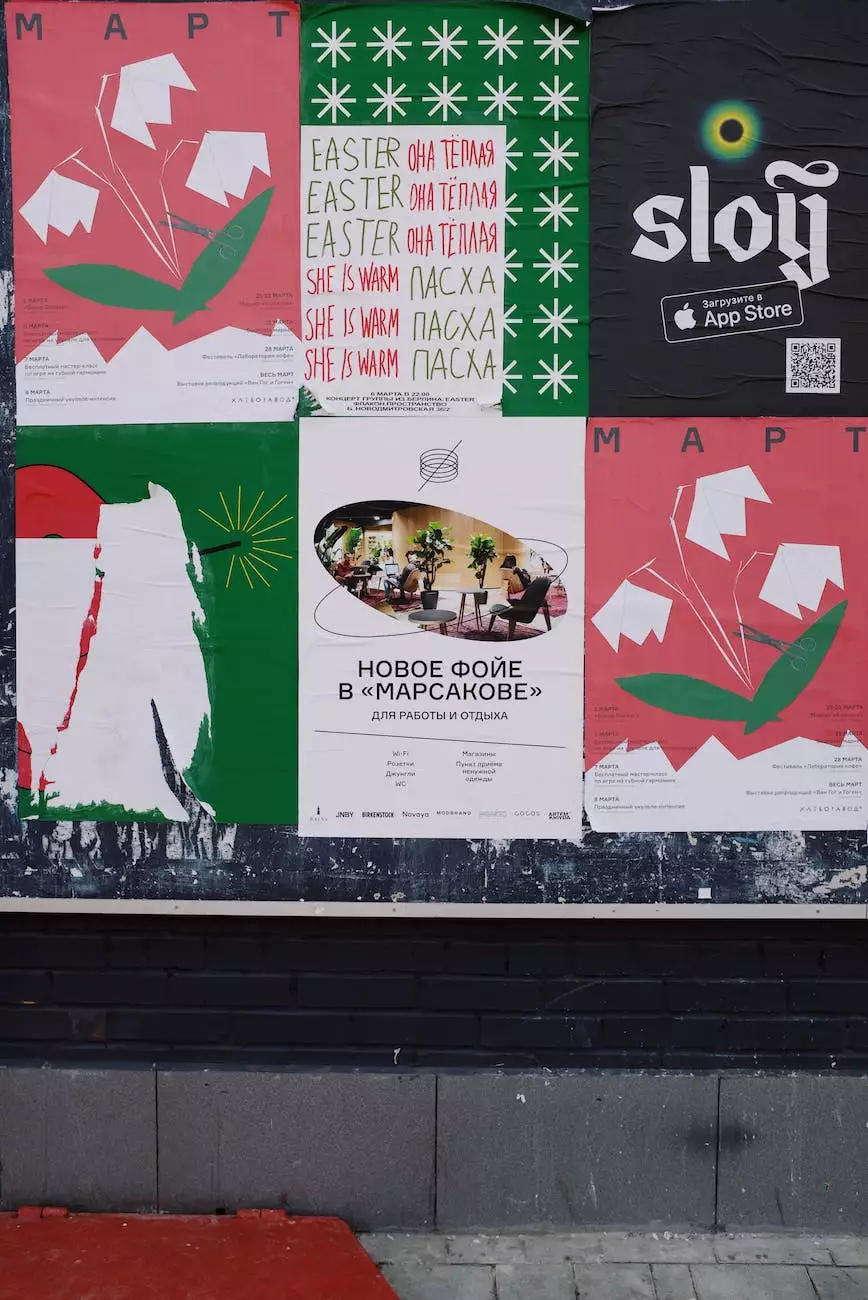 The Power of Effective Signs and Banners
In the ever-evolving digital landscape, it's crucial for businesses in Tyler, TX to invest in offline marketing strategies that still hold immense value. Signs and banners remain an integral part of branding and advertising, providing a visually appealing and affordable way to grab the attention of potential customers.
Enhance Your Brand Awareness
At KTX Marketing, our goal is to help businesses like yours establish a strong brand presence. Our expert team at EMH Graphic Design specializes in creating high-quality signs and banners that reflect your brand's unique identity. We understand the importance of cohesive branding and ensure that your signage aligns perfectly with your overall marketing strategy. From eye-catching designs to impactful messaging, we have you covered.
Customized Solutions for All Your Signage Needs
Whether you need indoor or outdoor signage, we offer comprehensive solutions tailored to meet your specific requirements. Our team works closely with you to understand your vision, goals, and target audience, ensuring that every element of your signage is strategically crafted to deliver the desired results.
Outdoor Signs
Outdoor signs play a crucial role in attracting foot traffic and spreading awareness about your business. We design and produce durable outdoor signs that make a lasting impression. From storefront signs to billboards, our team creates visually captivating signage that stands out and captures the attention of passersby.
Indoor Signs
Indoor signs are essential in guiding customers within your establishment and creating a cohesive brand experience. Whether you need directional signs, wall graphics, or promotional displays, we ensure consistent branding and high-quality materials for impactful visual communication.
Banners and Promotional Signage
Banners are an excellent option for promoting special offers, events, or highlighting specific products or services. Our team designs attention-grabbing banners that effectively convey your message to the target audience. With a focus on quality and aesthetics, we deliver exceptional promotional signage that drives results.
The KTX Marketing Difference
Choosing the right graphic design partner is crucial for the success of your signage and overall marketing efforts. With KTX Marketing, you can expect:
Unmatched Expertise: Our team of experienced graphic designers has a proven track record of creating visually stunning and effective signage.
Attention to Detail: We pay meticulous attention to every aspect of your signage, ensuring optimal quality and design precision.
Customized Solutions: We understand that every business is unique. Our tailored approach ensures that your signage aligns with your brand personality and goals.
Professional Service: From the initial consultation to the final installation, we provide exceptional customer service, ensuring a seamless experience for our clients.
Contact Us Today
Ready to take your brand's visibility to new heights? Contact KTX Marketing today for all your signs and banners needs in Tyler, TX. Our team of experts is ready to bring your vision to life and drive meaningful results for your business. Let's discuss your signage requirements and create a lasting impression together!