Vehicle Wrap Design - Houston
Jul 17, 2019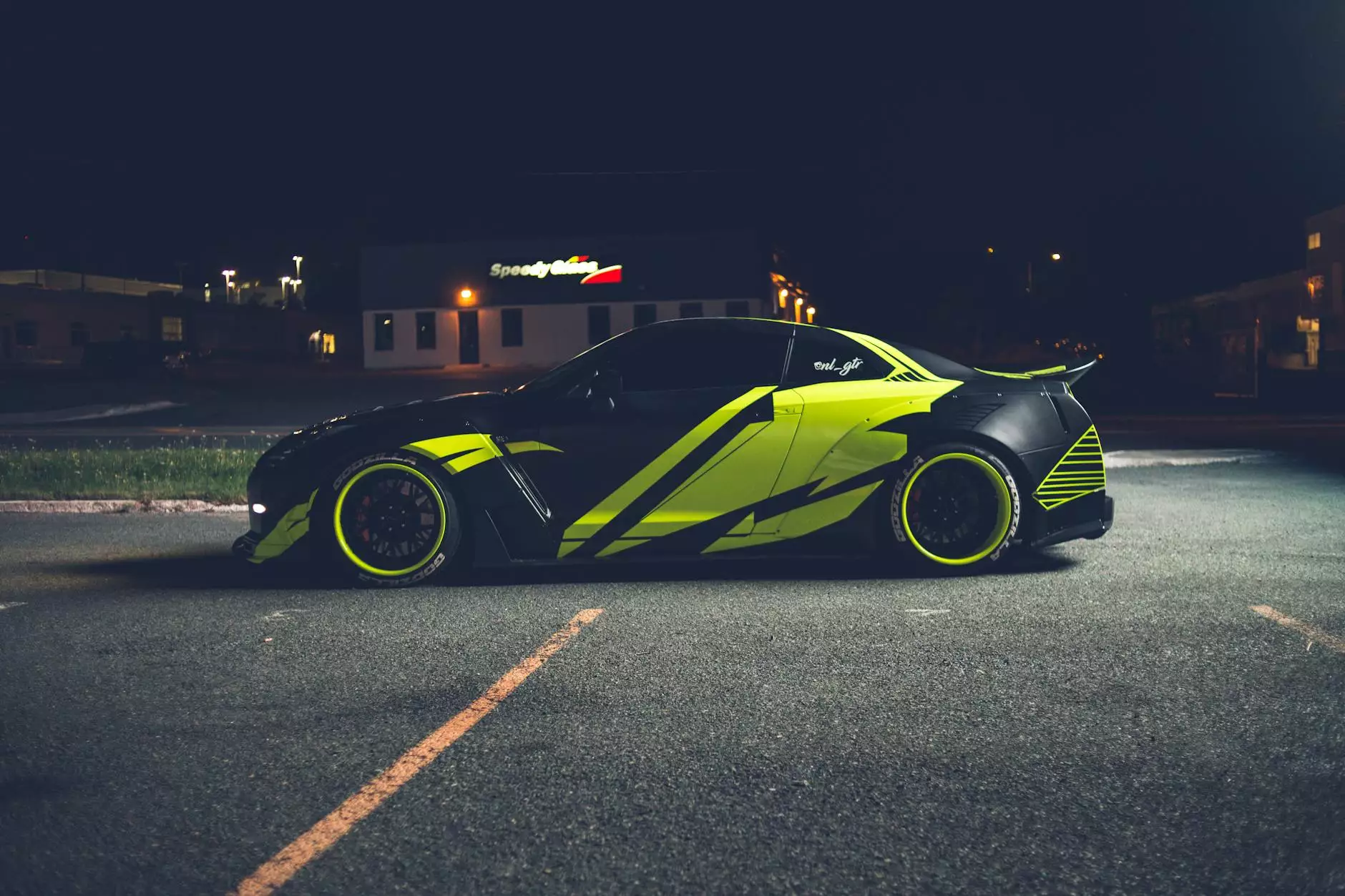 If you are in the Houston area and looking for the best vehicle wrap design services, you've come to the right place. KTX Marketing is a leading provider of digital marketing solutions, specializing in creating eye-catching vehicle wraps that will captivate your target audience and leave a lasting impression.
Why Choose KTX Marketing for Your Vehicle Wrap Design Needs?
At KTX Marketing, we understand the importance of a well-designed vehicle wrap in promoting your business and attracting potential customers. Our team of highly skilled professionals combines creativity, innovation, and attention to detail to deliver top-notch vehicle wraps that will make your brand shine.
Here are a few reasons why you should choose us for your vehicle wrap design needs:
Experience: With years of experience in the digital marketing industry, we have successfully designed and implemented vehicle wraps for various businesses across Houston. Our expertise allows us to understand your unique requirements and deliver designs that align with your brand identity.
Creative Designers: Our team of talented designers possesses a deep understanding of design principles and trends. They stay up-to-date with the latest industry developments to ensure your vehicle wrap stands out from the competition.
Collaborative Approach: We believe in working closely with our clients to understand their vision and goals. Through collaborative brainstorming sessions, we ensure that your vehicle wrap design accurately represents your brand and conveys the desired message to your target audience.
Quality Materials: We only use high-quality materials for our vehicle wraps to ensure durability and longevity. Our attention to detail guarantees that your vehicle wrap will maintain its vibrant colors and sharpness, even in the harshest weather conditions.
Affordable Pricing: We believe that exceptional vehicle wrap design should be accessible to businesses of all sizes. Our pricing is competitive and tailored to meet your budget requirements, allowing you to make a worthwhile investment in your marketing efforts.
The Vehicle Wrap Design Process
At KTX Marketing, we follow a comprehensive design process to ensure that your vehicle wrap design is executed flawlessly. Here's an overview of our design process:
1. Client Consultation
We begin by scheduling a consultation to understand your specific business goals, target market, and design preferences. This step allows us to lay the foundation for a successful vehicle wrap design.
2. Concept Development
Based on the information gathered during the consultation phase, our team of designers starts developing initial concepts for your vehicle wrap. We focus on creating designs that are attention-grabbing and align with your brand identity.
3. Design Mockups
Once the initial concepts are ready, we create detailed design mockups to provide you with a visual representation of how the vehicle wrap will look on your vehicle. This step allows us to make any necessary revisions before moving forward.
4. Production and Installation
After finalizing the design, we proceed with the production of your vehicle wrap using high-quality materials. Our expert installation team ensures a seamless application, guaranteeing that your vehicle wrap looks pristine and professional.
The Benefits of a Professionally Designed Vehicle Wrap
Investing in a professionally designed vehicle wrap can bring numerous benefits to your business:
Increased Brand Visibility: A well-designed vehicle wrap turns your vehicle into a moving billboard, exposing your brand to a wider audience and increasing brand recognition.
Improved Credibility: A professionally designed vehicle wrap demonstrates a high level of professionalism, thus enhancing the credibility of your business in the eyes of potential customers.
Effective Local Advertising: With a vehicle wrap, you can effectively target the local market and generate valuable leads within your community.
Cost-Efficient Marketing: Unlike traditional advertising methods, a vehicle wrap offers long-term exposure at a fraction of the cost, making it a cost-effective marketing solution for businesses of all sizes.
Protection for Your Vehicle: In addition to marketing benefits, a vehicle wrap also serves as a protective layer, guarding your vehicle against scratches, UV rays, and other potential damages.
Contact KTX Marketing for a Stunning Vehicle Wrap Design in Houston
If you are ready to take your marketing efforts to the next level with a professionally designed vehicle wrap in Houston, contact the experts at KTX Marketing. Our team of skilled designers and marketers will work closely with you to create a visually captivating vehicle wrap that drives results.
Don't miss out on the opportunity to stand out on the roads and make a lasting impression. Reach out to KTX Marketing today for a free consultation and let us bring your vehicle wrap design ideas to life.